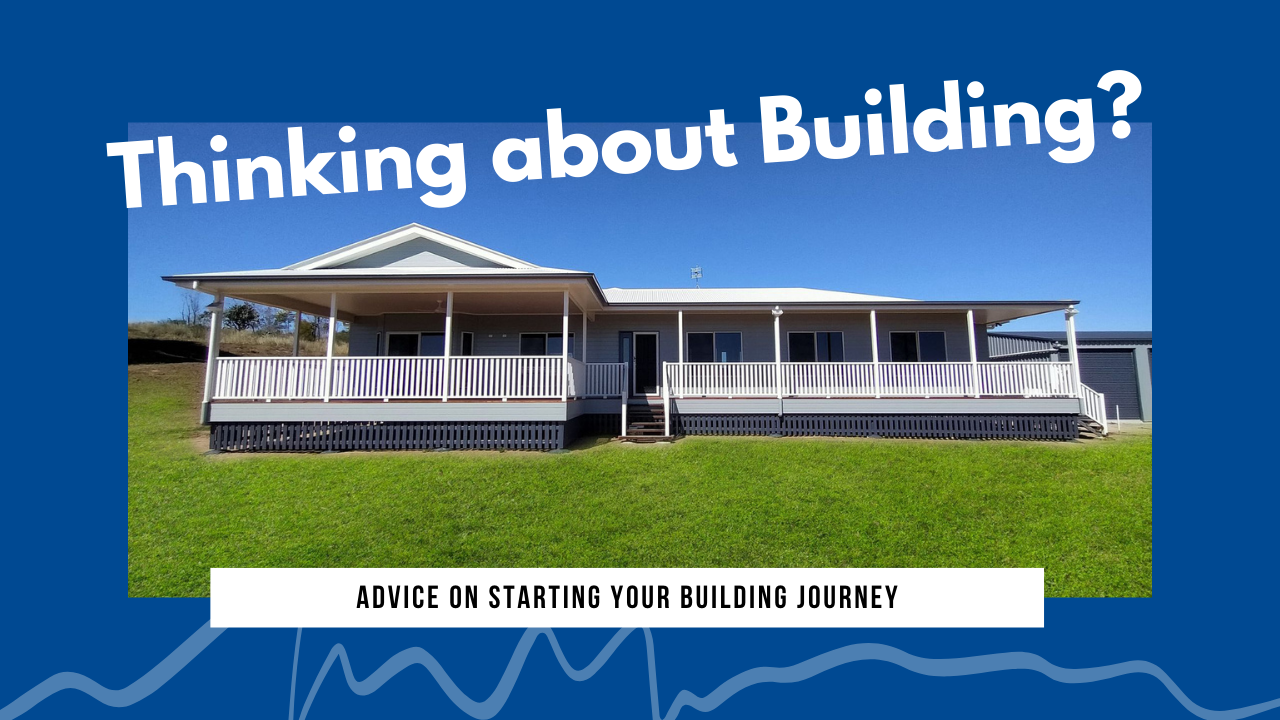 If you're just starting out and are new to building, the process can seem a bit daunting. We will break down the first few (crucial) steps when approaching your build.
There's a few ways to approach the initial stages.
Option 1: You can look at setting a budget or getting a pre-approved amount for finance first, and find land and a home design to suit
or
Option 2: You can look at your ideal land and home first and the cost of building, then look at finance second, (and adjust if necessary).
We will break down the details below…
FINANCE (if required) or BUDGET
Before you go in search of land, a builder or a home design, you may want to visit a lending company to first find out how much you can borrow. This will help you budget how much you can spend on land and a home, and set a realistic expectation of what you can afford.
Applying for a pre-approval can also help when talking to a builder, so you know what budget you're working to.
If you are looking for a Toowoomba based Company for Home Loans, try Raneleigh or Nathan from LJ Hooker Home Loans. They are especially helpful for first home buyers. (Even if you are not ready right now, they can help put a plan in place to get you build ready in the future).
Alternatively, find out how much a house and the land will cost you and head to your lender then!
Don't need finance? You might still have a budget you'd like to stick to!
LAND
A lot of things clients don't always realise is that not all land is equal. There are many factors to take into consideration that can affect the overall cost of you home. Things to check about the land might include:
power connection
water connection / rainwater tanks
sewerage connection / septic system
soil type – read more about soil types here
slope of the land
bushfire zones
flood zones and more.
This may seem overwhelming to start, but if you come in and chat to one of our staff, we can assist with more information on the above, and give some ball park figures on costings for you to expect (where we can).
HOME DESIGN
Home design is obviously crucial to your building budget.
If you're not sure where to start, you can visit our Display Home or view a range of our pre-designed plans and submit and online enquiry for some starting prices. All of our pre-designed homes can be modified to suit your requirements.
If you already have a home design in mind, you can bring it in for us to price for you.
Remember that base prices don't include things that are site specific – such as soil type, as these are individual to each block, so make sure you ask our team for more information.
We can help modify the design and inclusions of your home to suit your budget.
How to approach the build?
You can approach the initial stages of building your home in more than one way. The best way will be dependent on your personal circumstances, but it's always best to go in with as much information as possible. Our sales team deal with many different circumstances with our clients, so we have the experience to assist.
If you have any more questions about the process, our helpful staff are happy to assist and point you in the right direction.